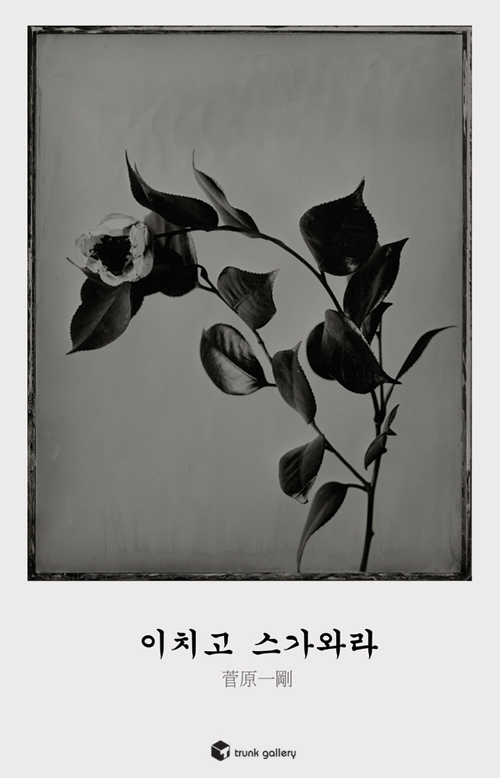 会期:2011年2月10日(木)〜2011年3月2日(水)(月曜日定休)
時間:11:00〜18:00
会場:Trunk Gallery, Seoul
住所:Sogyeok-dong 128-3, Jongno-gu, Seoul, 110-200, Korea
問い合わせ:+82-2-3210-1233

2011/02/09より2/28まで
20代の頃からの友人クー・ボン・チャンの紹介で、
ソウルにある「Trunk Gallery」にて、韓国初の個展を開催します。
今日はその写真展の展示をしました。
途中で、雑誌社のインタビューがあったのですが、
その中で、ぼくとクーさんの二十数年に渡る交友についての話。
こうやって改めて話をしたりすると感慨深くもあり、
お互いに、いろいろなことを懐かしく思い出しました。
そして話は、お互いの未来の話。
どうやら、まだまだ二人の交友関係は楽しく続いていきそうです。
今回の展示は、ニューヨーク展と同タイトルということもあって、
「椿」のプラチナプリントをはじめ、
「東京フォト」で出展した新作「津軽」のグラスプリント
そして、今回初出展の「White Light」というタイトルのプラチナプリントなど、
まさに「あかるい森」の中にいるかのような組み合わせです。
もしもソウルにお越しの際は、ギャラリーのある三清洞地区は
とてもすてきなところですし、是非ともお立ち寄り下さい。
よろしくお願いいたします。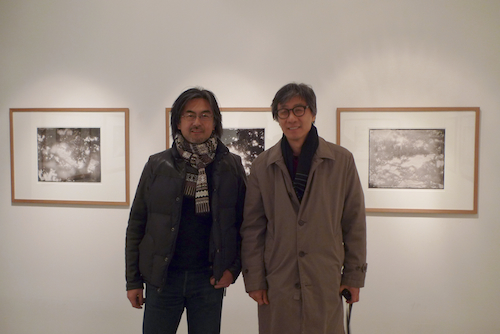 photo by kubo-san

こちらは、クーさんが雑誌に寄稿してくれたうれしいテキストです。
The friendship I and Ichigo Sugawara have goes 25 years back. It started when I happened to open an exhibition at the 'Wide gallery' in Tokyo, 1986, after his exhibition at the same gallery. By the time, when they barely had an exchange over the Korean and the Japanese photography scene, his works presenting the aged and matured object made me notice an odd resemblance from my works. However, We passed and walked on the different venue as the photographers, and we now stand on a different ground.

Ichigo Sugawara, who had worked in the various fields of photography; fine art, commercial, and editorial has concentrated his own character in his work. His understanding over the whole process of knowing the lens, the choice of proper film and the following method of printing leads his work to where he can show the motive's the most supreme status. Specially, I'm fond of the photographer's warm way of seeing an object. The cautiously captured transition of the light in his work makes the objects live and breathe even the moment may have paused. 

He has always dreamed interacting with the public uploading the pictures of the sky on his web pages as a photographic diary, and eventually, by opening a photo academy in Tokyo, his long cherished wish is attained. On Ichigo Sugawara's First exhibition in Korea, we are very pleased to share the charm of his own platinum print.


-Koo, bon-chang. January, 2011-